Using databases from home
REMEMBER:
When using West Essex databases from home, you MUST enter our SCHOOL's USERNAME and PASSWORD.
Millions of rights-cleared images from one trusted site!
EBook Encyclopedias (Reference)
General databases - Start here
Possible Search Terms: Symbiosis, Mutualism, Commensalism, Parasitism, Name of Animal/Organism/Plant.

If you are looking for a specific article, click on the database and enter the title in the search box. (Hint: the name of the database is in italics in the citation.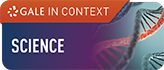 Catherine Spinella
Use Easybib Extension to cite your database sources!
All good researchers cite their sources!
Use the EasyBib extension next to your omni (search) bar.
LOGIN USING YOUR GOOGLE ACCOUNT (Otherwise your citations are NOT saved).
Create a NEW PROJECT for this assignment: Symbiosis
You can EXPORT TO EASYBIB AND/OR COPY & PASTE ready-made citations from the databases! It's easy!
Finding Reputable Websites
High quality research depends on high-quality, reputable sources. All researchers MUST evaluate their sources to make sure they are reliable. This is ESPECIALLY TRUE for websites.
You can use websites that you locate through DESTINY. These websites have already been evaluated for reliability. Remember to cite them using MLA format.
To search for websites through Destiny:
On the left hand side of the screen, click on WebPath Express
Click on the Destiny icon to get started: